Physiobreathe Partners
Physiotec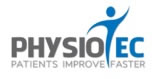 Since 1993 Physiotec provides health and fitness software with exercise programs in the fields of physiotherapy, occupational therapy, manual therapy, sports & fitness, chiropractic and osteopathic rehabilitation, and therapeutic exercises. Our products are widely distributed around the world, including Canada, the United States and the United Kingdom.
Thanks to a unique partnership with PhysioTec, purchasers of "Respiratory Muscle Training: theory and practice" can build bespoke patient protocols, using Physiotecs online library of over 150 functional respiratory training exercises.

www.physiotec.ca
---
The Centre for Sports Medicine and Human Performance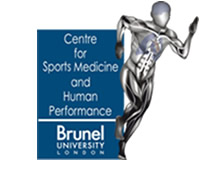 The CSMHP focuses on integrative aspects of human physiology, biomechanics and psychology of sport and exercise.

Researchers in the Centre seek to further an understanding of the regulation and adaptation of the cardiovascular, respiratory and neuromuscular systems to exercise and training, as well as the physiological, biomechanical and psychological limitations to human sport performance and exercise tolerance.

The Centre also offers a range of sport science assessment services, including maximal oxygen uptake and lactate threshold testing. A full range of respiratory assessments is also available, including screening for exercise-induced asthma.

www.brunel.ac.uk/csmhp
---
POWERbreathe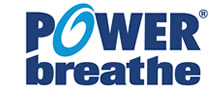 Extensive Research shows that POWERbreathe Inspiratory Muscle Training helps to improve performance & endurance by using resistance training to exercise and strengthen the muscles we use to breathe.

POWERbreathe is fast becoming the must have training, warm-up & cool down partner for World Class Athletes including: Runners, Cyclists, Swimmers, Rowers, Triathletes, Canoeists, Mountaineers, Boxing & Martial Arts, as well as in top level Team Sports including: Rugby, Football, Basketball, Field & Ice Hockey in over 40 countries worldwide - already.

POWERbreathe training is scientifically proven & is increasingly being talked about by leading Sports & Fitness coaches as "the most effective 5 minutes of training that an athlete or fitness enthusiast can do".

www.powerbreathe.com
---
Breathe Strong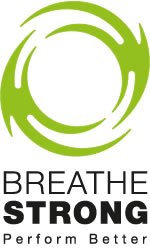 "The quickest and easiest way to improve your performance"
Also brought to you by Prof Alison McConnell, Breathestrong provides evidence-based guidance on the application of respiratory muscle training to sport. In particular, it provides sport-specific guidance on how to apply "functional" training techniques to the respiratory muscles to improve performance and reduce risk of injury. The techniques will therefore be of interest to the following:
Athletes and recreationally active people
Coaches and personal trainers
Physiotherapists and other rehabilitation professionals
Sport and exercise scientists
Strength and conditioning professionals
Sports physicians .
---
Ambrose Fox Limited

From our offices in Bournemouth, Dorset, we design, build and maintain websites, mobile apps, online databases and e-Marketing programmes for clients in the UK and Europe.

www.ambrosefox.com
---

Thanks to a unique partnership with PhysioTec, purchasers of "Respiratory Muscle Training: theory and practice" can build bespoke patient protocols, using Physiotecs online library of over 150 functional respiratory training exercises.
More >

PhysioBREATHE training provides evidence-based guidance on respiratory muscle training for patients with a wide range of clinical conditions.
More >

Respiratory Muscle Training: theory & practice is the world's first book to provide an "everything-you- need-to-know" guide to respiratory muscle training.
More >

Professor Alison McConnell is the world's leading expert on respiratory muscle training and the creator of the market-leading POWERbreathe® inspiratory muscle trainers.
More >

Access selected videos of functional respiratory training exercises from "Respiratory Muscle Training: theory and practice".
More >